LET'S COOPERATE
Kinderis is a Lithuanian company inspired by the values ​​of nature and healthy lifestyle .
The founder of Kinder, Enrika Jurkėnienė, a mother of two children, knows how important it is to provide all opportunities and tools to children so that in the future they will be agile, lively and properly developed people. Our products not only develop sports skills, but also occupy the child's free time properly and meaningfully.
Why is it worth working with us?
★ Reliable and fast service for your concerns
★ Fast shipping to all European countries
★ Flexible cooperation options, we can send goods directly to the customer or to your warehouse
★ We have created a large amount of video material that you can use for advertising purposes on your website.
You can contact us:
Email: info@kinderis.lt, b2b@kinderis.lt
Tel. No. +370 69 000777 / +370 647 00100

Our products are durable and multifunctional, adapting to the various needs of the child, suitable for use from 2 to 8 years. Climbing frames, indoor playgrounds and gymnastic walls are made of beech and pine wood elements, which ensure a strong and stable product construction. Our goal is to spread love for sports from a young age, when it is most appropriate to do so.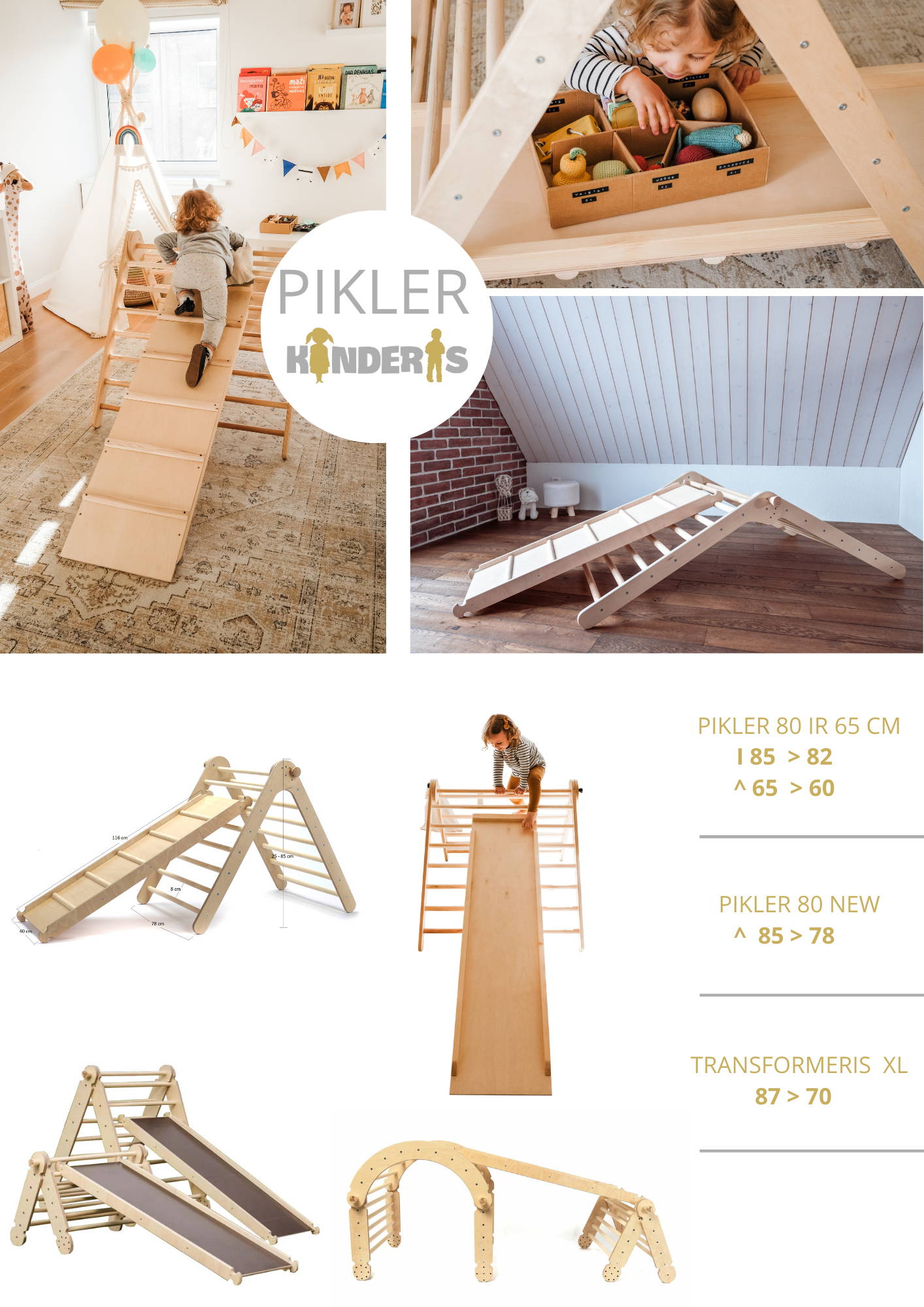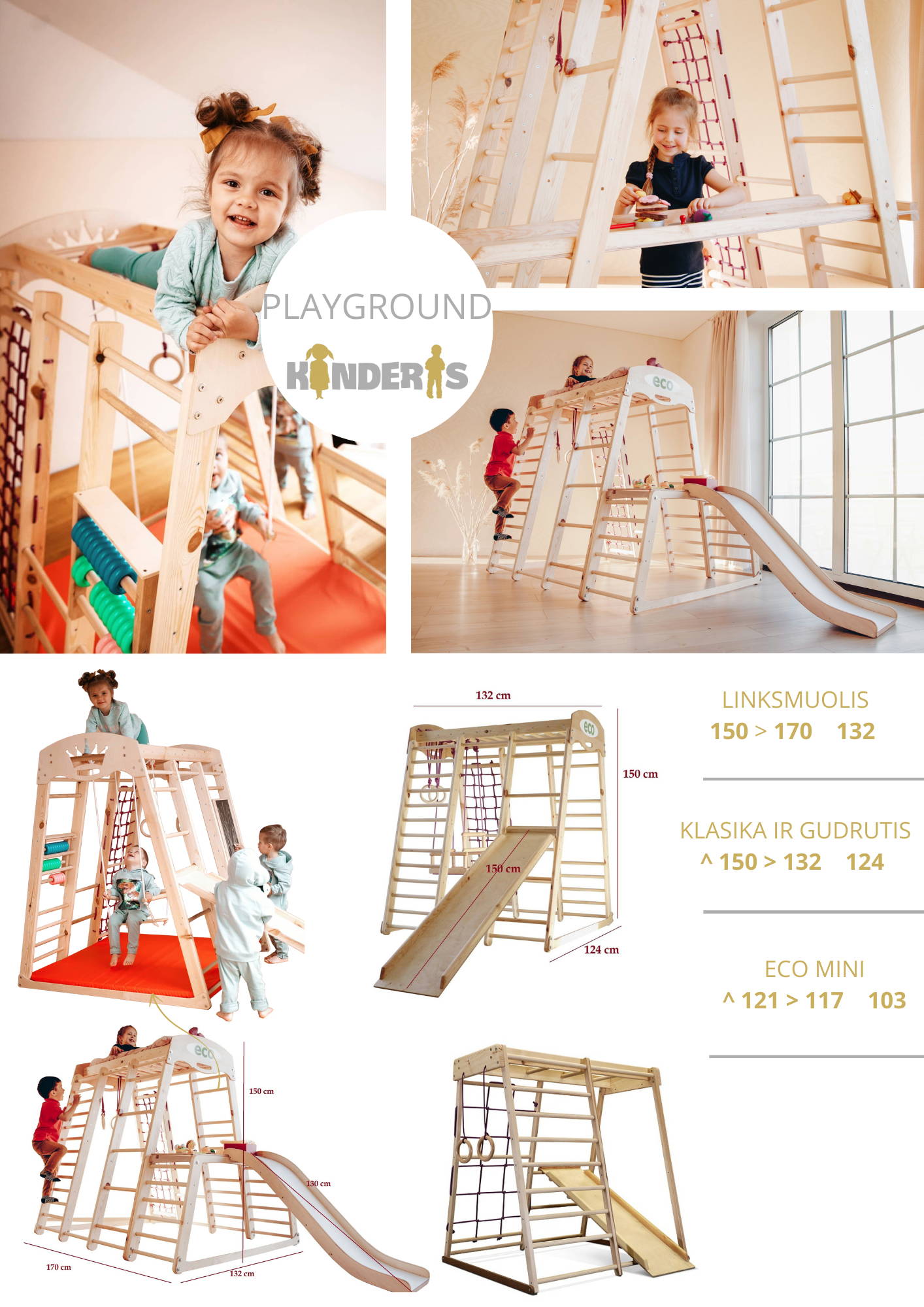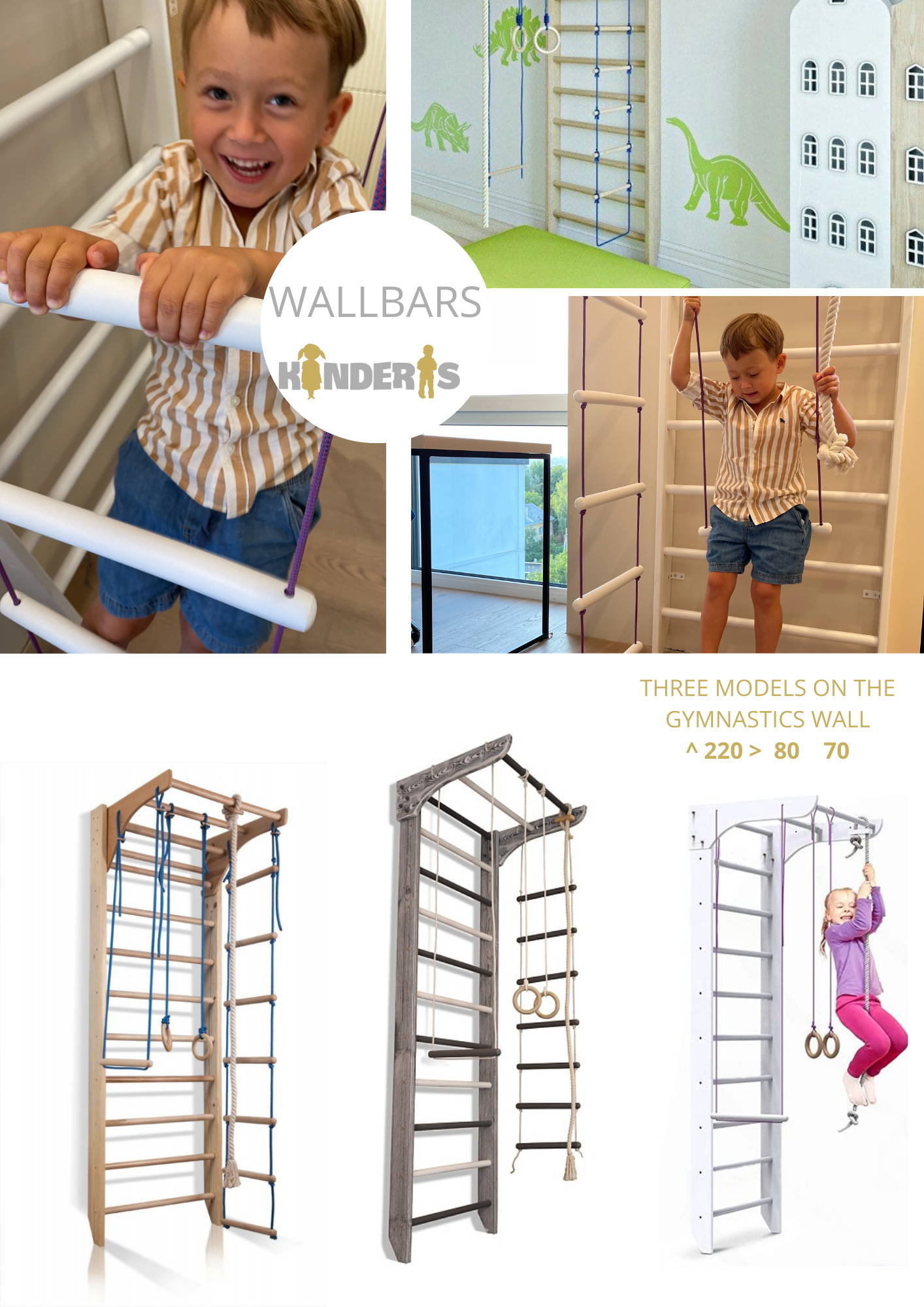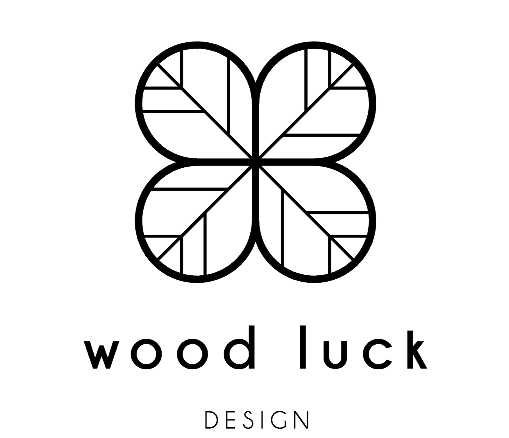 We are the official representatives of "WOODLUCK". This is unique and modern furniture that meets the needs of every child. Solid, high-quality and sustainable collections adapt to the growing child and transform. Therefore, the furniture is durable and multifunctional, suitable for people of all ages. We care about the child's well-being, so we supply only approved and certified products. Give your child's room a feeling of warmth, coziness and novelty!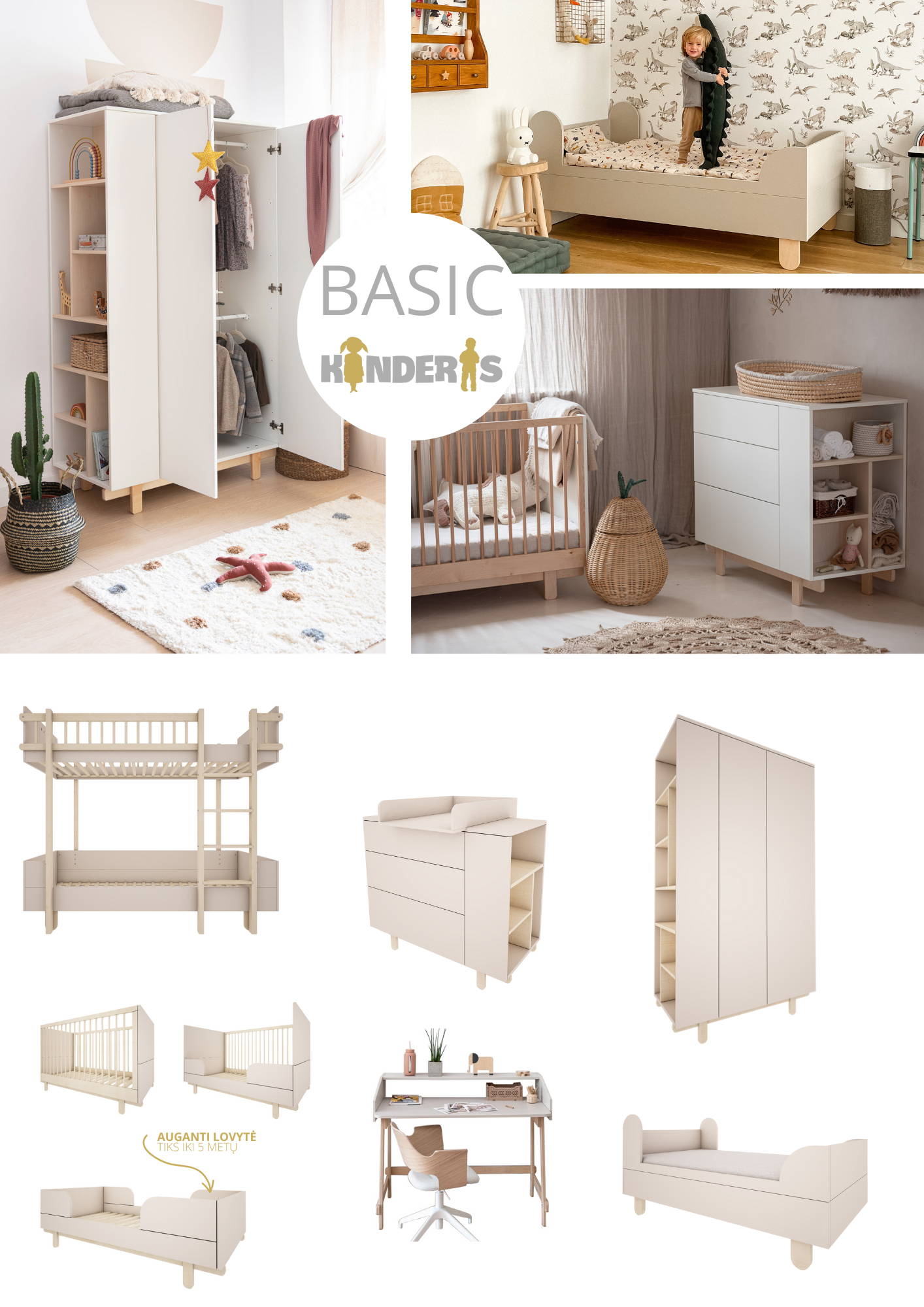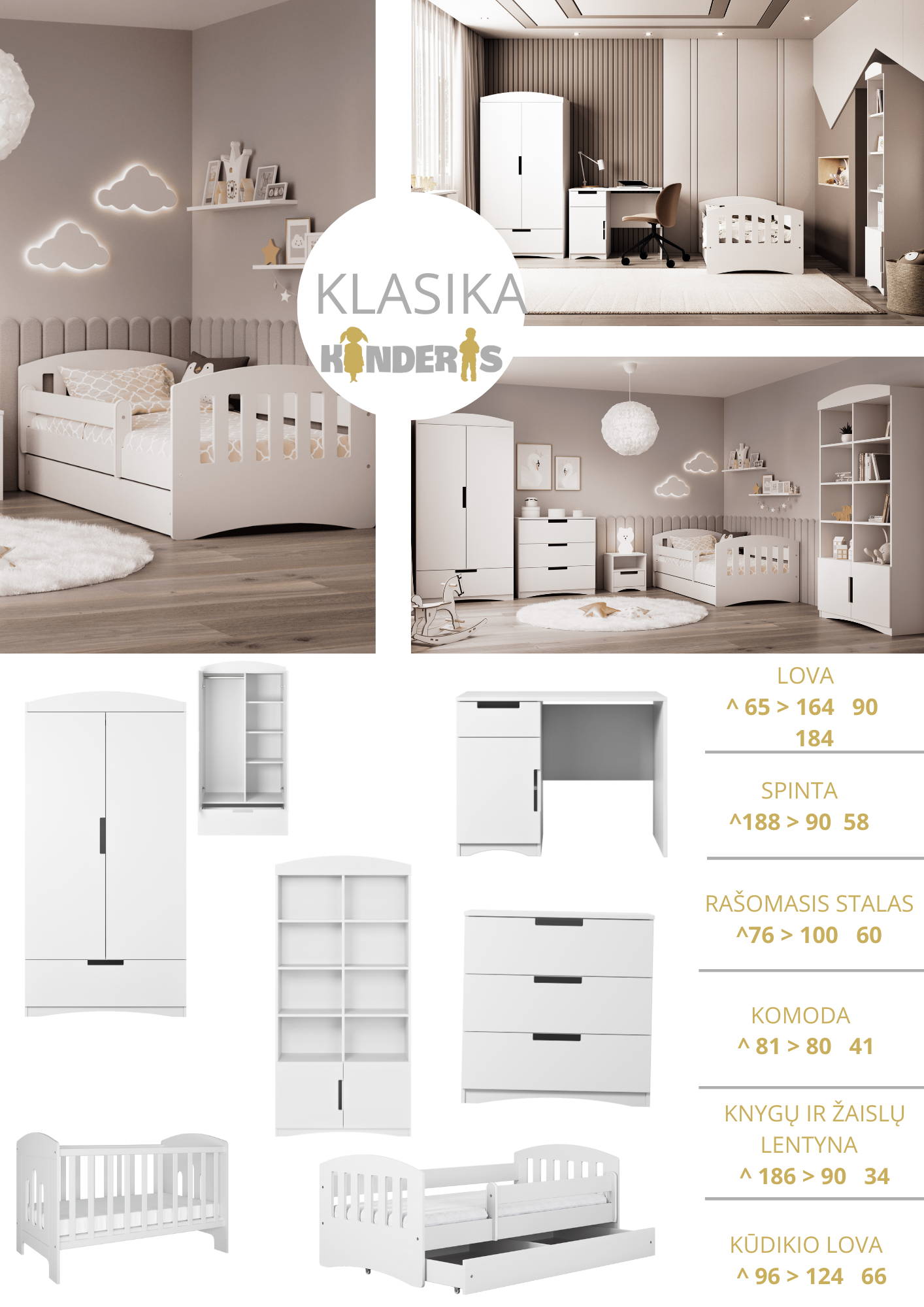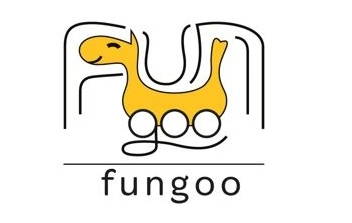 We are the official representatives of Fungoo outdoor playgrounds. We only supply products with solid construction and approved by experts. Carefully planed and impregnated wood will ensure the longevity of the site and a sense of quality. We have a wide range of pitches, so we will adapt to your various needs. Free home delivery to customers within 9-15 days throughout Europe.